We're staying put!
The alley will be evolving but we're staying in our tucked-away alley location. We'll continue offering top-notch custom framing with a smile!
Brilliant Custom Framing since 1985
In-store or Remote Frame Design
Many of us are tackling those long put-off home projects and finding ways to beautify our homes now that we're spending so much time in them. In addition to in-store designs, we are now offering remote design consultation via Zoom Meetings. You can drop off your artwork curbside or we are offering free pick-up of artwork from your door (within 7 miles) and home drop-off of your beautiful framed projects when complete. Book online below or give us a call: 847-475-1535
The artwork you frame with us may become heirlooms & conversation pieces for decades to come. No project is too big or too small.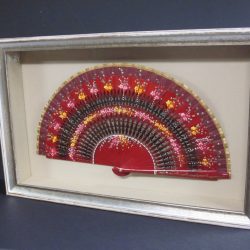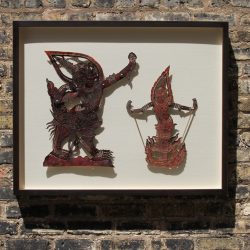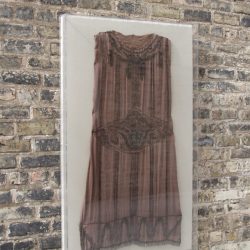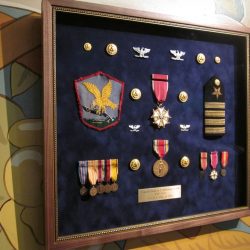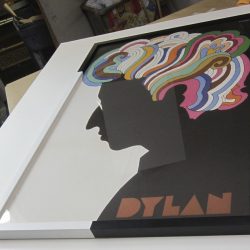 Discover the Best Kept
Secret in Evanston
Folks who visit us at the Alley Gallery say it feels like being transported to another time & place. There's a lot to explore at our cozy "old world" shop discreetly located down a quiet alley in downtown Evanston. There are thousands of posters & prints, opera on the hi-fi, original art and other curios. Your only job is to enjoy yourself.
The Saw Room
Exhibition Space
Our dynamic exhibition space features fantastic local original artwork. Stop by for new shows every 8 weeks.
THE SAW ROOM IS TEMPORARILY CLOSED. WE HOPE TO RESUME EXHIBITIONS SOON.
With over 75 years combined custom framing experience, we can handle the complex projects that chain stores cannot.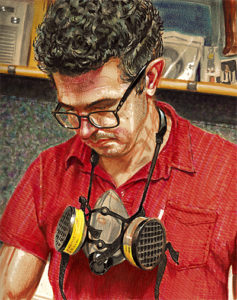 Framer at Alley Gallery since 2002. BFA in Painting at Kendall College of Art & Design.
Framer at Alley Gallery since 1997. BS in Film & Photography at
Northwestern University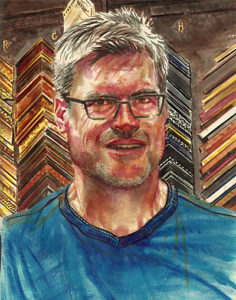 Avram Eisen
Framing experience since 1990. BA in printmaking from University of North Carolina - Chapel Hill.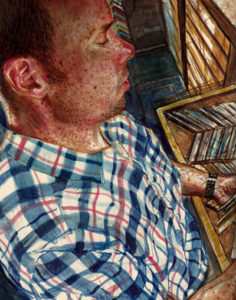 Framing and fine art gallery experience since 2003. BA in art history with a minor in painting at University of New Hampshire.
Some choice selections you'll enjoy

Monday
10:00 AM

-

5:00 PM
Tuesday
10:00 AM

-

5:00 PM
Wednesday
10:00 AM

-

5:00 PM
Thursday
10:00 AM

-

5:00 PM
Friday
10:00 AM

-

5:00 PM
Saturday
10:00 AM

-

5:00 PM
copyright 2019 - Alley Gallery Inc.